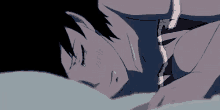 Once in a sweet dream,
Saw a beautiful death scene,
Near and dear, friend and foe,
Stood round the departed in bow.
Sobbing and saying humbly,
All good that he had highly,
Sudden a loud sound came from far ,
Not to lament in tear.
Time to repent is over,
Best way to respect here,
Message he gave us to bear,
"Go on social work, without fear".
If you love the poem please press like button along with your valuable feedback.
Explore: https://bhattrap.com for more fusional blogs..